Lauren attended the 2012 Voice Awards last night in Los Angeles!
Parenthood was among the winners this year for a storyline addressing substance abuse, family support, and recovery.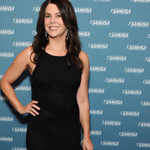 click on the pics to see them
FYI, Lauren was wearing a Catherine Malandrino dress: laurengrahamfashionstyle.com
About the Voice Awards:
The Voice Awards honor consumer/peer leaders who share their stories of recovery and work to promote the social inclusion of people with mental health and/or substance use disorders throughout the Nation. The event also recognizes entertainment programming that promotes dignified, respectful, and accurate portrayals of people with behavioral health problems.
More info: www.samhsa.gov