Lauren will be back on our TV, or Iphone, or Ipad, or whatever thingy you can watch video on now, soon!
She'll be a guest on her friend Busy Philipps's new talkshow "Busy Tonight".
Via E! Entertainment press release: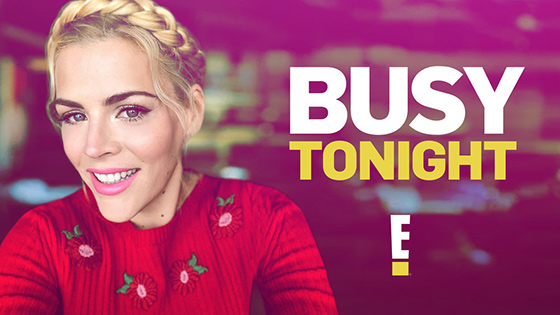 Los Angeles, CA – Thursday, October 25 – E!'s new late night talk show, "Busy Tonight," hosted by actress and The New York Times Best Selling author Busy Philipps, and executive produced by Tina Fey, premieres this Sunday, October 28th at 10pm ET/PT. Airing every Sunday through Wednesday, the show's premiere week features guests Mindy Kaling, Vanessa Hudgens, Kristen Bell, and Megan Mullally along with appearances by Jimmy Kimmel, Fred Armisen, and Andy Cohen. Other guests this season include Julia Roberts, Kim Kardashian West, Tracee Ellis Ross, Camila Mendes, John Stamos, Olivia Munn, Beth Behrs, Lauren Graham, Jesse Tyler Ferguson, Emily Ratajkowski, Taran Killam, David Alan Grier, Tess Holliday, Tom Lenk, and more.
Maybe you don't know it, or maybe you have forgotten about it, but Lauren and Busy have been friends for years. Busy was even one of Lauren's guests when she hosted the Late Late Show back in February 2015
Lauren also tweeted about Busy's new book or about the Pilots in Limbo Association 😁:
PSA: my beautiful friend @BusyPhilipps beautiful book is out! Can't wait to dive in. 💕 pic.twitter.com/BqOE5OESfv

— Lauren Graham (@thelaurengraham) October 18, 2018
Very productive meeting today of the Pilots in Limbo Association!Cc:@Busyphilipps25 #SackettSisters#LindaFromHR #limbo
#😅 pic.twitter.com/P3qzMs65eV

— Lauren Graham (@thelaurengraham) May 15, 2017
Busy Tonight premieres this Sunday, October 28th at 10pm ET/PT on E!.
We don't have a date for Lauren's appearance yet but we'll keep you posted 😀